Awnings Service in Upland
Exclusive Awnings brings the best way to create a beautiful and functional addition to your property in Upland, California. With our range of products, you can keep your home or business protected from the weather, showcase your brand or create a unique outdoor space for your family or customers to enjoy.
Awnings can be a vital part of a property's appearance, but having the wrong shade, poorly made, or not installed correctly can make a negative difference. We have successfully designed and built high-quality modern retractable awnings, awning covers, and sail shades that are beautiful and functional. Our products are designed to last long-term with minimal maintenance.
We pride ourselves on being honest, reliable, and able to offer you consistently good service. We also have a strong commitment to providing competitive prices without compromising quality to fit all budgets and needs. Choose your awning with your business' colors, or request custom letters and graphics for a memorable appearance. Get started today!
Retractable Patio Awnings in Upland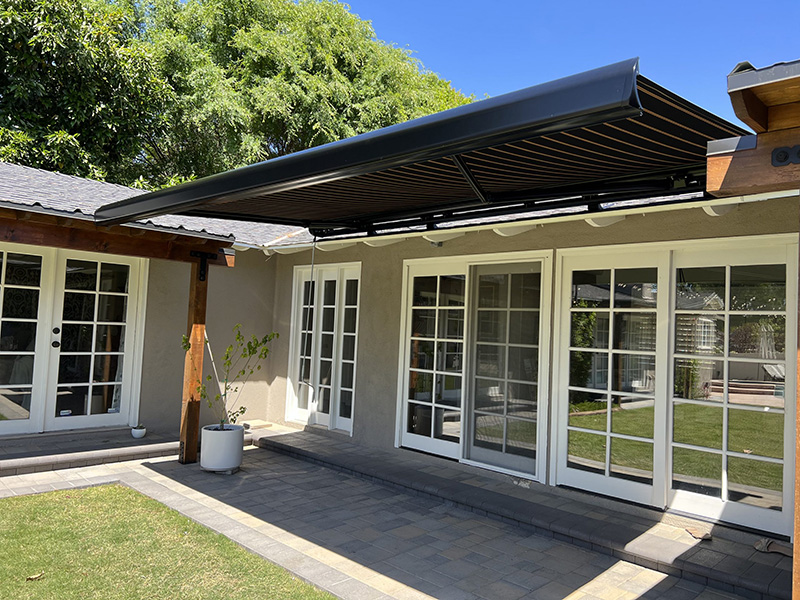 1663 Industrial Ave Ste. D
Norco, California 92860
Mon - Fri: 9:30AM–4:30PM
Saturday: 9:30AM–1:30PM
SEND US A MESSAGE!
Contacting us is super simple- if you have a general question or just want to learn more about us, we are happy to assist you at any stage of your awning project. Please use our handy email form below, and we'll get right back to you.
Filling out this form, it's merely a way for us to gather information about your project and how you found us. Your personal information is never shared with anyone and is only used to reply to your inquiry on our services. We respect your privacy.
Exclusive Awnings Company is a custom manufacturer of residential and commercial window awnings, patio awnings, and retractable awnings. We have been creating beautiful outdoor living spaces in Southern California for over the last 12 years with hundreds of 5-star ratings! Our company has developed an outstanding reputation for quality craftsmanship, innovative design, and service. From the start, we have aimed to provide our customers with outstanding service, from initial free quotes and measurement to after-sales help.
FREE AWNING CONSULTATION!